Anyone can sign up for to receive Wake Alert emergency notifications through the Wake Safe app, including family members and community members.
Activating notifications
Search for and download the Wake Safe app on your mobile device in the app store (Apple or Android).
You will see a popup asking you to Allow Notifications. Tap Allow.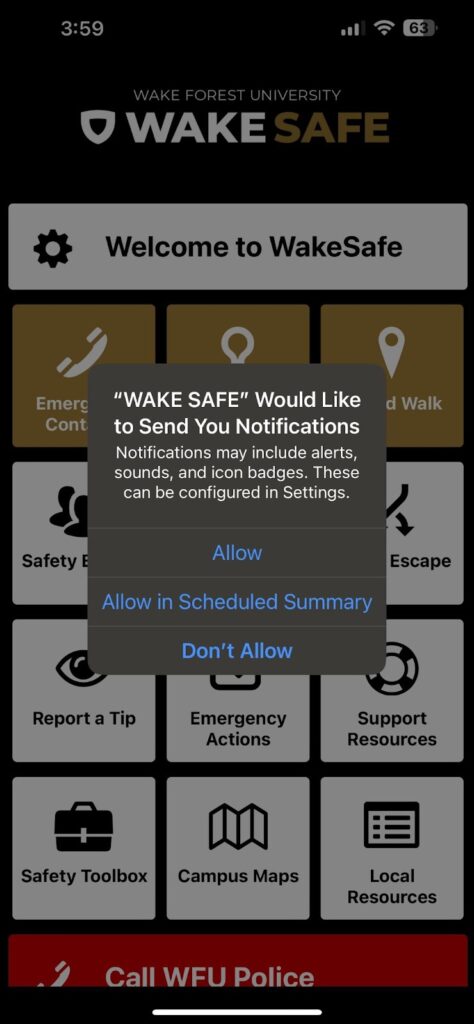 Once you have downloaded Wake Safe and enabled notifications, if a campus alert is issued, you will receive a notice on your mobile device.
Verify that you will receive alerts on your mobile phone
In your phone's Settings, go to Wake Safe and ensure that you have selected Allow Notifications (we encourage you to select Immediate notifications and to allow both Sounds and Badges).